The composers and Mobigame feel that the music from Edge should be available for free. If you enjoy the music, please support the composers by making a donation. Thank you for listening!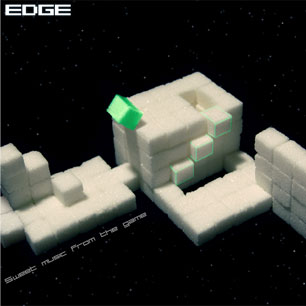 contact the musicians for any questions :
| | |
| --- | --- |
| Romain "Ninomojo" Gauthier | |
| Simon Périn | |
| Jérémie Périn | |
| Matthieu & Richard Malot | |
The music presented on this page is available as a free download for listening and personal enjoyment only. Free download does not mean "free of rights". Ownership and copyright of the musical material presented here remains the sole propriety of their respective authors, all rights to publish or use the music are reserved to Mobigame and the original authors listed on this page. Thank you, we hope you like the music.

Mobigame - Download the game EDGE on your iPhone or iPod Touch
Games for iPhone, iPod touch and mobile handsets- Download the game EDGE on your Apple iPhone or iPod Touch on iTunes app store
Edge has been released for the iphone. It is one of the best innovative game for iPhone and iPod touch. The game Edge from Mobigame won the Milthon Award of the Best Mobile Game 2008 at the Festival du Jeu Video in France.
EDGE for iphone and ipod touch won 2 awards at the IMGA contest. EDGE was nominated 3 times to the Independant Game Festival awards, for best soundtrack, best mobile game, and best iPhone game. Mobigame creates innovative games for mobile phone


Download free games for ipod touch and iPhone